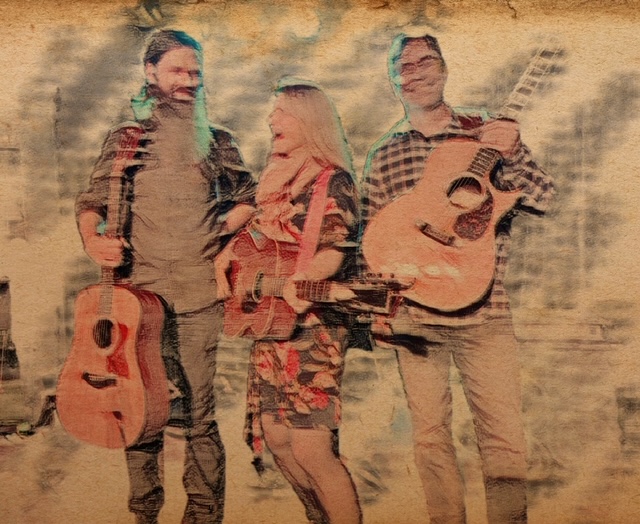 On the third Tuesday of every month, I host the Songwriter in the Round series at FitzGerald's Sidebar.
This past week my guests were Jeremy David Miller, a well-known Chicago-area music veteran, and Erich Specht of the Push Puppets, who has a new album. They were both GREAT. We had a FANTASTIC time with D. Anson Brody on sound, sharing new songs, seeing mutual longtime friends like Michael Dailey, riffing on themes, and generally just acknowledging that it is good be alive, in all of its messy splendor.
By the time these shows wind up, folks from nearby establishments make their way to FitzGerald's, like Kim, Tammy, Isaac David Lyons, Braxton, Robin Rolder, and John, to sit at the bar as Gonzo tends it, alongside each other, laughing and talking. It's happened for several shows, but I somehow just made the connection that it happens every Tuesday.
If there is anything I want my songs, haiku, shows, this email and actually - my meals, my conversations, my drawings, my work at my day job, anything I set out to DO - I want it to feel like it feels at FitzGerald's, before, during and after these Tuesday night songwriters shows, where we come together, share who we are, and have a good laugh, maybe a cry, and go home a little better than we came out of the house.
The next one is on Tuesday, October 17 with Michelle Held from Michigan and Christina Marie Eltrevoog from non-Chicago Illinois.  I hope you'll join us, and who knows - maybe we'll hang out at the bar afterwards.