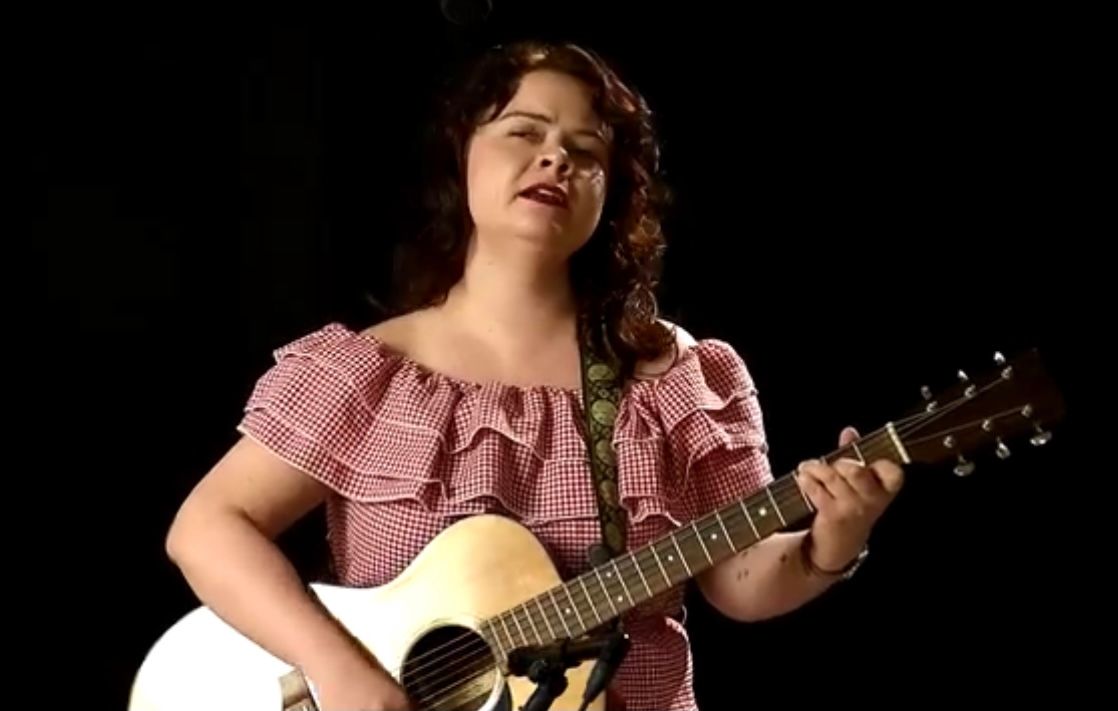 Heather Styka: singer, songwriter, poet.  She sings smart, disarming songs with vintage vocals.  
I met Heather when she was just graduating college, shortly before she was the first place winner in the Big Top Chautauqua Songwriting Competition, then second place in the Great Lakes Songwriting Contest.  A two-time New Folk Finalist at the Kerrville Folk Festival, she continues to earn accolades...and most recently, an advanced degree! 
She wins admirers by rendering the beauty and hardship in life into song, somehow making us all feel like we're in it together.  It's inspiring.
Already a seasoned touring singer/songwriter by the time many of us decide to pick up (or re-pick up) our guitars, music has taken her across the US and well beyond. Our paths have continued to cross these many years.  It is always a welcome respite to catch up with her on life and songwriting.
Heather is part of the July 15, 8 pm Haiku Milieu concert at Uncommon Ground Lakeview, their first Live Music show back after the pandemic, celebrating their 30th Anniversary.  Seating is limited, so get your tickets now. 
Below, you'll find her thoughts on collaboration.  Then learn more at her website, here.  
For now, Heather's thoughts on collaboration:
"When I think about how I even got into music in the first place, welcomed into Chicagoland's folk and singer-songwriter scene, it was always about a community of mutual inspiration—connecting with artists and cheering each other on.
I wrote songs every week because I wanted something new to share at every Monday open mic, and every week I was inspired by the folks who brought their songs to the table.
Through  touring, through conferences and events and festivals, my music community has grown so much larger than I ever expected, and I participate in some online song groups with members from across the country. We'll work with song prompts, submitting a song a month, or even a song a week, to help keep each other accountable. It keeps me connected to faraway friends and helps inspire me to keep writing when I don't feel like I have much to say.
But my small in-person Chicago song group has been there for me as both writers' group and support group, a pillar of certainty and love in an uncertain and shifting music business landscape. 
More and more, I feel called to connect and reconnect with the artistic companions I've known for years. There's a fellow poet from my undergraduate writing classes to whom I still text every draft of every song, and he sends back every poem collection he writes. More often than not, we feed off each other's ideas in an infinite loop of inspiration. I
'm still in contact and collaboration with some of the same people I met in my early twenties while playing open mics and running the sound board at Uncommon Ground, which was powerful for me, having moved to Maine and back. 
When I first began playing in the Chicago scene, wide-eyed at open mics, I remember thinking, "This is it! This is how the Impressionists must have felt in 1870s Paris!" Or any other cluster of artists and musicians and philosophers caught in the center of something magnetic and magnificent and momentary. I thought, "These people are going to go places." And many did. With a thread of connections that begins at Uncommon Ground in Chicago and the Two Way Street in Downers Grove, branching out to a national scene of touring musicians, I still feel that feeling of awe from those first open mics and gigs. 
Most of my songs begin as something I need, whether it's something I need to express or something I need to hear. Unheard, they remain notes, voice memos, slips of paper. In my mind, they don't graduate into being "real songs" until they have listeners.
Sometimes this comes in the form of an audience at a show, but it's those writerly peers—the open mic-ers and song circlers—who get first dibs, who help me see my words and melodies in new ways. My favorite phrase to hear or to speak among friends: "Have you been working on anything new?""
- Heather Styka