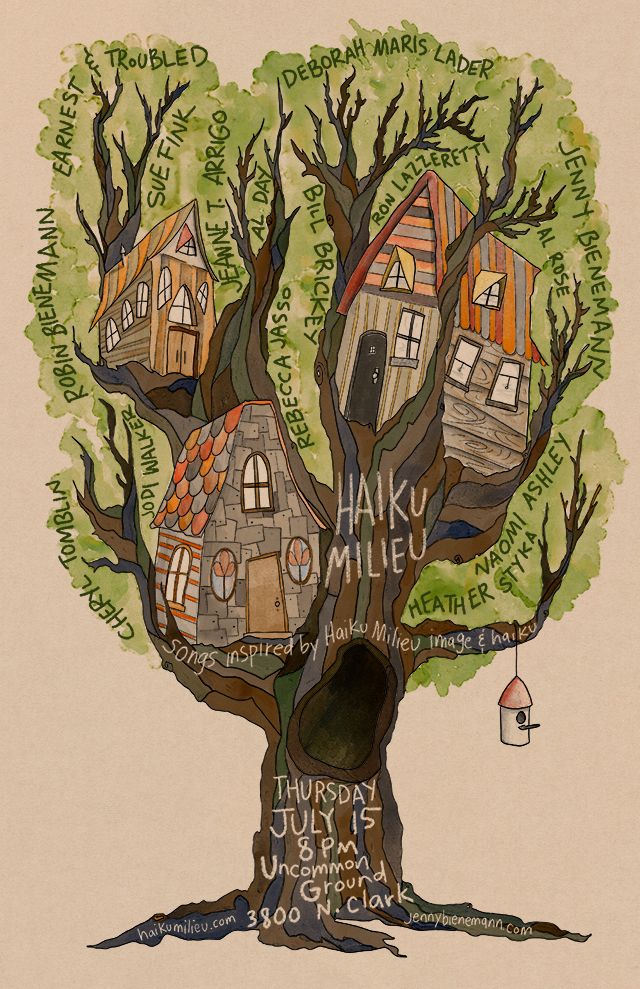 Do you know what I love?  Old friends.  Having them.  Being them to other people.  Being with the old friends of my old friends, even if we never met before. 
There is a special kind of magic in old friends, and if you told me when I started playing music that I would find Michael and Helen Cameron, celebrated owners and operators of Uncommon Ground, among my oldest and dearest musical friends, I would have fainted with joy. 
Uncommon Ground has been very important to me.  I met many of my closest friends at there.  The final line to my song "Downpour" came to me there, onstage, as I was performing it.  And when Michael and Helen opened the music room at Uncommon Ground on Devon, my trusty looper and I were the first act to ever play on that stage. 
So you can imagine how thrilled I was to be invited to have the next Haiku Milieu show be at Uncommon Ground on Clark Street on July 15 at 8:00 pm, their first live show after the pandemic, celebrating their 30th Anniversary.  It's a genuine homecoming. 
As always, I invited a group of friends and collaborators to write and share songs inspired by one of my haiku and images. 
This group of artists is special. 
You'll recognize many of them as dear, longstanding friends of Uncommon Ground, like Al Day, Al Rose, Heather Styka, and Earnest and Troubled, many of them first-time Haiku Milieu contributors.  And you'll find others who have played there more recently and are no strangers to Haiku Milieu, like Naomi Ashley, Cheryl Tomblin, and Jodi Walker. 
By the end of this Haiku Milieu concert, you're going to feel like you've spent the night in the company of old friends.   
The doors will open at 7:30 pm for the 8:00 pm show.  We strongly suggest reservations, as the room tends to fill up quickly, and you can get them here. 
We hope to see you there!