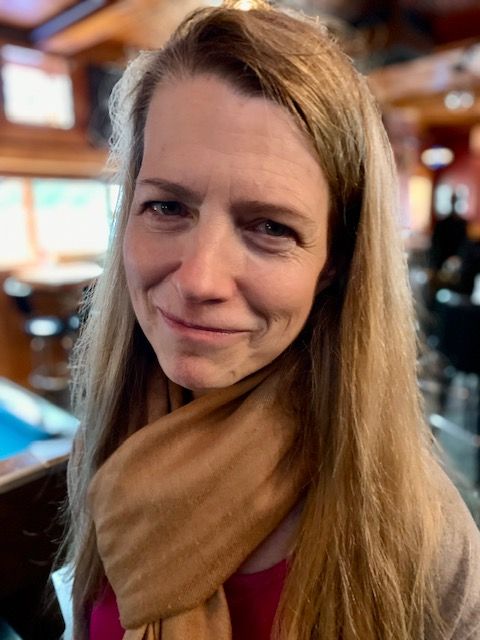 Fun week!  Fun couple of weeks, actually, with Easter and a college reunion.  Even so, the most fun thing I do all week is put together this Sunday Haiku Milieu email. 
So imagine this morning, when I realized I hadn't, gulp, posted *anything* haiku related all week, I thought...rut roh!  Best get to finishing some of these half started ideas...for the email. The email!  
But really? That's just the reason I gave myself to do what I wanted to do anyway. 
When the day is done, most artists would tell you that.  A deadline helps, but they create because it makes them feel more like themselves. 
Some, like me, might go so far as to say they do it because it is the best way for them to feel life, God, the Universe, whatever you want to call it, move through them.  
Even so -- and especially when there are intense demands on our time -- things that make us feel like ourselves get pushed to the back burner.  We can come to feel that we only have time to do things that HAVE to get done. 
We get tricked into thinking that doing what makes us US doesn't matter as much as mattering to others, and begin to crave the fulfillment that comes from meeting the expectations of others, rather than the whispers of our inner longings.  
Or at least, I do. 
I read somewhere the difference between the soul and the ego is that one loves doing and the other loves to check things off a list. 
This became: 
the soul loves doing 
the ego loves to be done 
i just want to rest 
HA!  
I feel like I gave myself a rest from my and everyone else's expectations this past week.  
Now, there's a new hazard: perfectionism.  In its many guises: Trying To Get It Right.  Writing A Good Haiku.  Taking A Really Evocative Photo.  Drawing Something That Looks Like Something.  
I hesitate to tell you how many iterations each published image/haiku goes through, and I don't even consider myself a perfectionist!  
Friends keep reminding me, "don't let perfect be the enemy of good." In that spirit, The Week in Review is as far as I got this week: some words, some images, and only one image/haiku waking in each other's arms after a passionate, if restful, night together.  
In the process, here's what I learned: 
good enough is all 
perfect was trying to be 
the whole entire time 
WHAT?!?  I know!! 
And all that said, there is a lot of stuff we have to do in the merry month of May.  And about the only thing I can "control" is how I feel when I'm doing it. 
So, I am starting up the 6:30 am, 20-minute, free will CREATE and BUILD meditations Sunday - Friday via Zoom.  10-minutes each, on a daily basis, to give myself a shot at experiencing myself in the driver's seat of these endeavors.  
You are most welcome to join us.  Email jenny dot jennybienemann dot com for the link.